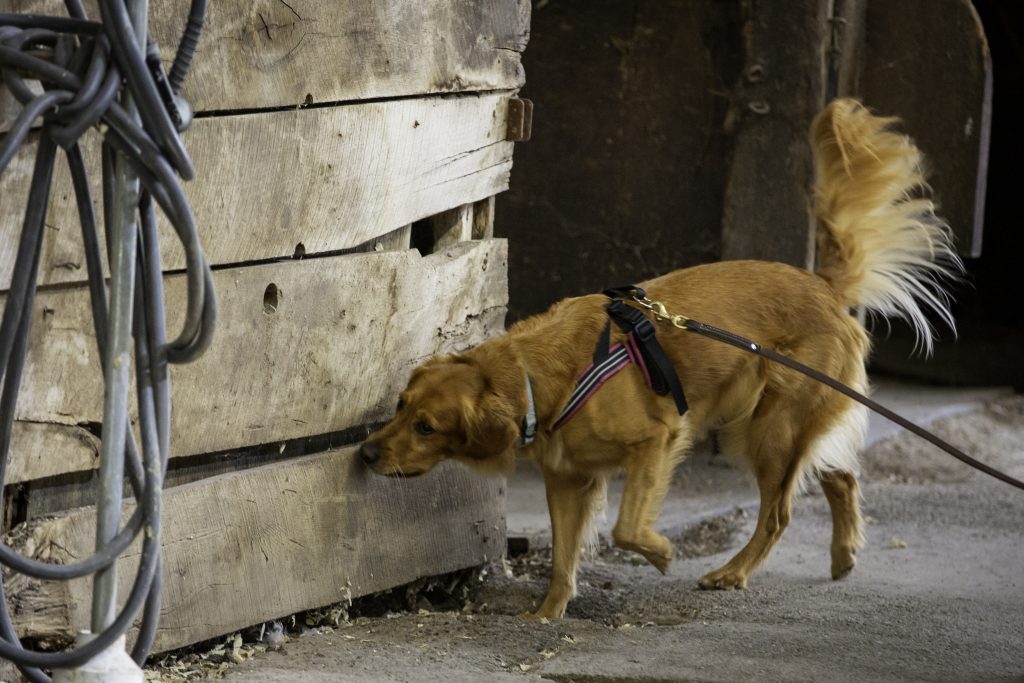 AKC STAR Puppy   
The AKC STAR Puppy program is designed to start you and your new puppy off on the right foot for a lifetime of fun. The goal of this program is to help your puppy with socialization and learn the foundational skills for a well behaved puppy. You can earn your AKC S.T.A.R Puppy certificate and medallion after completion of the 6 week class.
Beginning Obedience
Your dog is an important part of your family and beginning obedience will help you develop the necessary skills and manners to ensure your dog is a well behaved, respected member of the family and community. The class is a 6 week program that will teach you what you will need to know for the AKC Canine Good Citizen test. Canine Good Citizen tests will be offered periodically throughout the year.
Intermediate Obedience
Intermediate Obedience is the next step for you and your dog to take after completing Beginning Obedience.  We will focus on the necessary skills to successfully pass the AKC Canine Good Citizen test. Canine Good Citizen tests will be offered the last night of class.
Rally
In Rally, a dog and their handler move together through a course made up of 10-20 signs. Each sign displays a skill to perform such as turns or behaviors like sit, down, or stay. The dog and handler work together and should show a sense of teamwork and enthusiasm throughout the course.
Therapy Dog Class
Have you ever considered the positive impact you and your dog could have in the lives of others?  Therapy dogs are trained to provide affection and support to humans. They visit hospitals, assisted living homes, courtrooms, counseling offices, schools, airports, and other facilities where they offer comfort and relieve stress.  Obedience training is a prerequisite for this class.
Canine Good Citizen
The purpose of the AKC Canine Good Citizen (CGC) program is to ensure your dog can be a respected member of the community because it has been trained to be well behaved in the home, in public places and in the presence of other dogs.  The title (CGC) is achieved by successful completion of 10 test items.  After completion of the CGC title you can continue on and also earn your Canine Good Citizen Advanced (CGCA) title and the Canine Good Citizen Urban (CGCU) title.  These programs are open to all dogs regardless of pure breed status.
Virtual Home Manners
For individuals that have trained their puppies or dogs at home, AKC has the option to earn the AKC's Virtual Home Manners (VHM) titles to demonstrate your accomplishments.  There are 2 levels of title options for you: Puppy (VHMP) and Adult (VHMA).
AKC Trick Titles
Do you love having your dog perform tricks?  There is an AKC title for that! Whether you like dancing with your dog, shaking hands or doing leg weaves with your dog, the AKC offers 5 levels of trick dog title options. You can earn your title either in-person or virtually.
Nosework
Nosework is a fun sport/activity that uses your dog's natural ability to hunt and to find odor.  It is a great way to have fun and allow your dogs to play while focusing their energy and attention.  It also builds confidence in your dog and helps develop a unique bond between the two of you. Nosework gets its inspiration from detection work. It is meant for everyone, including those with no experience!
Nosework is the fun game of having your dog search for specific essential odors in different environments. Searching can help build the dog's confidence especially for those nervous dogs, reduce environmental sensitivities, and provide mental and physical exercise for all dogs, no matter the age. Teamwork is also built along the way between the dog and owner which overall helps the human animal bond.
Every dog has a natural ability to succeed and have fun with nosework. Here are some of the reasons why nosework might be for you and your dog: • No prior training is needed • Even dogs that have some issues like being shy, fearful or even reactive dogs can have fun with this game because the dogs are kept separated while actually searching • All breeds are welcome to play including mixed breeds • This is a great activity for high-energy dogs to help keep them mentally challenged • Even dogs that are older or have disabilities use their nose and brain power to play the hunt game at their own pace • For those looking for more of a challenge, competitions are available to test your skills–See our website for more trial information.
For All Classes please contact us at 218-232-2170 or email us at nose2taildogtraining@gmail.com