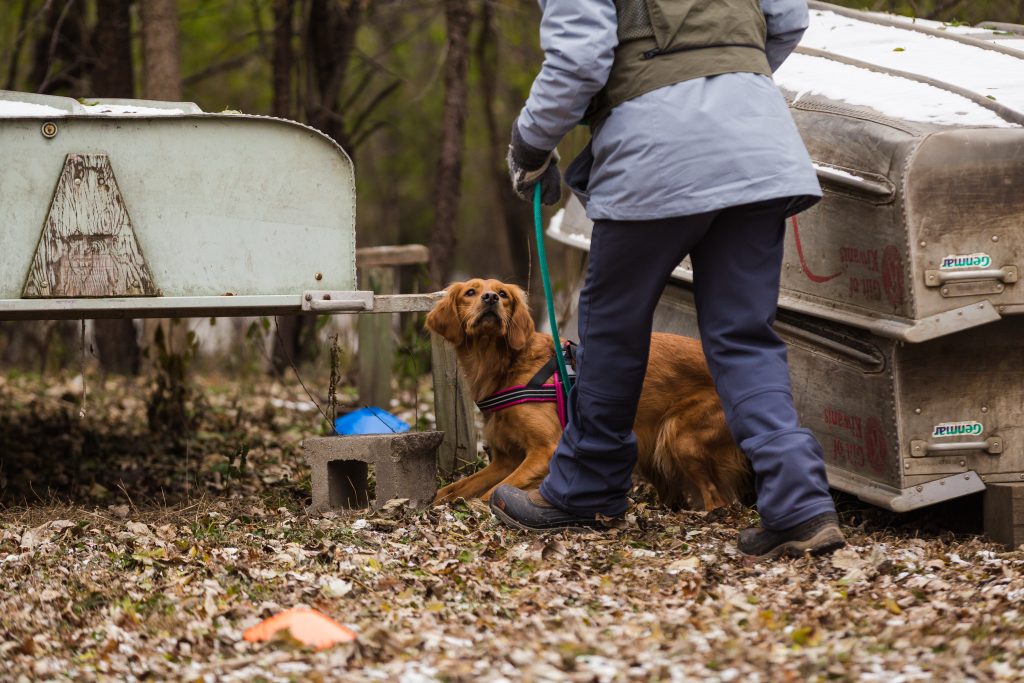 About me
My name is Brenda Ittner and I am the owner of Nose 2 Tail Dog Training located in Brainerd MN.  I come to you with many years of experience training dogs.  I have competed in a variety of dog sports including agility, rally, obedience,  nosework and hunt tests.  I am an AKC Evaluator for the STAR Puppy classes, Canine Good Citizen title, Advanced and Urban Canine Good Citizen titles, Virtual Home Manners program and the trick titles program.
After training and competing with my Labrador, Jake, in agility for 7 years I was looking for a different activity to help keep him active and healthy after retiring him.  I discovered nosework and have been hooked ever since.  I now train and compete my 2 Golden Retrievers, Kaeli and Brianna in agility, rally, obedience, nosework and hunt tests with the girls taking numerous High in Trial and first place awards. In AKC I have achieved the Scent Work Detective (SWD) title with both my girls and in NACSW I have earned an Elite Championship and a Summit title (SMT) on Kaeli and Brianna has earned her Elite 2 title.  I am competing in Canine Performance Events (CPE), United States Dog Agility Association (USDAA), National Association of Canine Scent Work (NACSW) and American Kennel Club (AKC) venues.  I also volunteer in my community with my certified therapy dog, Brianna.  I am continually furthering my education in all aspects of dog training.
I believe in the positive reinforcement method to train dogs.  I would love to work with you and your dog and hear what your goals are and to help you achieve those goals.
Group Classes
Group classes are a great way to learn for you and your dog.  It allows for your dog to learn to be comfortable in the presence of other dogs and allows you to learn from other teams. All classes run 6 weeks.
Private Lessons
Private lessons are a great way to get the one-on-one help you might need and allow you to work on things that are most important to you. Private lessons are great for those that have unusual work schedules or just are not able to commit to group classes once a week. If you have a sensitive dog, private lessons can be very helpful. No other dogs are present during private lessons, allowing you and your dog to work on training.